Hello, I am Orsolya Kiss. Oh, but you know that already…
Qualifications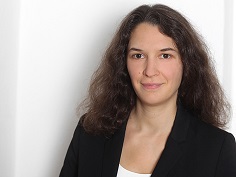 I am a sworn translator for German and Hungarian for Berlin courts and notaries. I became a sworn translator in April 2018, after I passed the state exam for translators in Germany in February 2018. I am a member of the BDÜ (Bundesverband der Dolmetscher und Übersetzer) and the MFTE.
Before launching a career as a full-time translator in 2015, I taught German language, literature and translation at Indiana University Bloomington and New College, Oxford. I hold an M.A. and a Ph.D. in Germanic Languages and Literatures. As a Ph.D. Minor, I completed the requirements towards a Certificate in Translation, including modules in translation theory and an translation internship at the prestigious Lilly Library. From 2011, I designed and taught praxis-oriented undergraduate translation modules at the University of Oxford.
Language skills
I am a Hungarian native speaker. As many of my compatriots, I have a special attachment to and pride in my language (see Ádám Nádasdy's excellent article on the subject). I spent the majority of the last twenty years abroad, mainly in the English-speaking world (primarily North America and Great Britain) and Germany and I continue to invest a great deal of energy in perfecting my language skills.